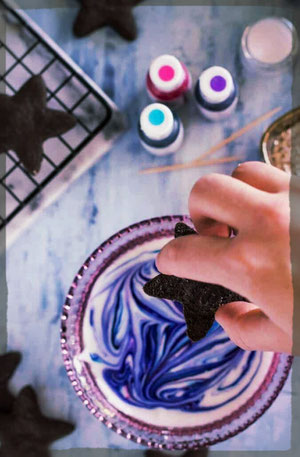 I love these Galaxy Cookies by the talented Sam from 'Sugar Spun Run' 

Sam provides the step by step recipe here at https://sugarspunrun.com/galaxy-cookies/ and many more wonderful recipes

I just love Galaxy Themed food, and the technique used by Sam creates the perfect purple and blue pastel space effect!

I am definitely going to give these a try myself!

If you want to see more of Sam's recipes then you can follow her on; twitter: @sugarspunrun

Facebook: Sugar Spun Run

Instagram @sugarspun_sam

or subscribe to her YouTube channel: Sugar Spun Run  

Join me in trying out these amazing recipes!