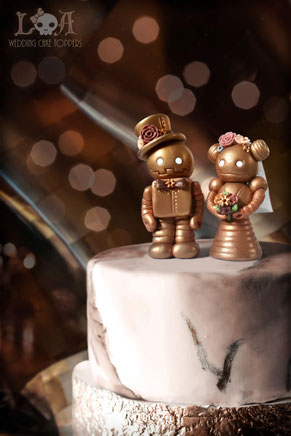 New at Lolita's Adornments!

We are proud to announce the start of a new range of Wedding Cake Toppers into our store. 

Currently we have made Steampunk themed cake toppers, but we will be adding more very soon.

We plan to create a whole range of unique wedding cake toppers within the Steampunk, Gothic, Pastel Goth and Kawaii genres.

We are also happy to take custom orders, message us for a quote.
Watch this space, more cake toppers coming soon!